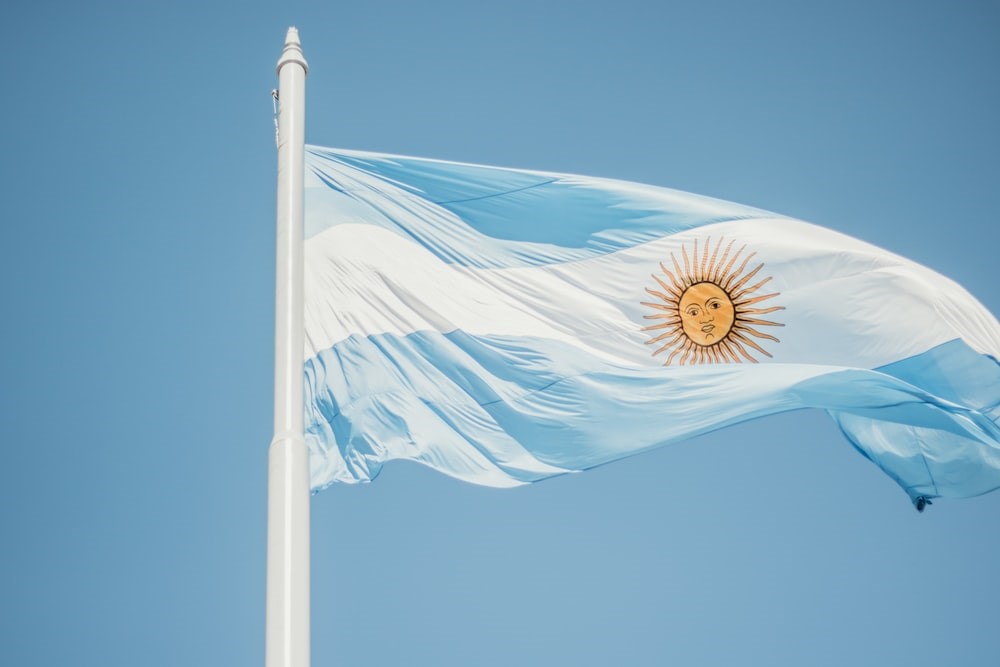 It isn't long now until 32 teams from around the world join one another in Qatar for the 2022 FIFA World Cup. This is a very exciting time in the sporting calendar and fans are certainly looking forward to watching and betting on events as they unfold.
Argentina are currently being given very favourable football betting odds, coming in at a cool 13/2. This is in part due to their most recent international performances, including their triumphant win at Copa America and their success over Italy at the Finalissima 2022.
Many sportsbooks are predicting that Brazil will take the trophy home for the World Cup this season, however Argentina follow closely behind and so do the defending champions, France.
Outside favourites for the trophy include Croatia, who reached the final in 2018 and Uruguay, who have both Luis Suarez and Edinson Cavani there to help rack up some goals. The United States are an unlikely choice with their youthful squad but shouldn't be ruled out just yet.
The juicy details
Argentina have fallen into Group C alongside Saudi Arabia, Mexico and Poland.
Team captain Lionel Messi has already confirmed that at 35 years of age, he expects this to be the final world cup that he competes in. He will certainly try his best to go out on top, as will Argentina international Angel Di Maria who is also approaching his retirement.
Manager Lionel Scaloni has been carefully moulding his team since taking over in 2018, in fact this current 35 match unbeaten streak is only three away from the world record. The Manager's official preliminary list for the world cup squad is yet to be announced but predictions indicate that a good mixture of established players and young, fresh talent.
For example, 17-year-old Luka Romero, also known as the 'Mexican Messi', is expected to have been called up to the senior team for the cup. He has already been training in the senior squad and is said to be one of Argentina's most exciting football prospects in recent times.
In goal, it is expected that Aston Villa's Emiliano Martinez will be selected. Martinez performed heroics at Copa America and is known for his composure during penalty shootouts.
In Defense, Lyon player Nicolas Tagliafico will likely make it into the final line up. He is a confident defender and well-liked by the team. Another option for this spot could be Marcos Acuna, following on from his performance in the Copa final.
Tottenham's Cristian Romero is a good choice for Centre Back after leading Tottenham in the Champions League. He is a strong-willed player and would pair spectacularly with Centre Back Nicolas Otamendi from Benfica.
The midfield is looking equally as strong. Leandro Paredes, who is now at Juventus, is great at passing and would be an excellent choice for defensive midfield. In centre, Villarreal's Giovani Lo Celso chances are high as he is probably the best pick from the remaining options.
Rodrigo de Paul from Atletico Madrid has quickly emerged as an irreplaceable team member in recent seasons and is also very likely to be starting in midfield.
Angel Di Maria from Juventus and Lionel Messi from PSG will play in attack. These wingers are both integral parts of the team. Di Maria is always an injury risk but has earned the right to start alongside Messi.
Argentina's current form indicates that they are set to do very well in the World Cup, even if they do not take home the trophy. Overall, they have won 80 percent of their games this season, this includes around three quarters of their away games and 83 percent of their games at home.
They score 2.2 goals on average and are the first to score in 90 percent of their games at present. They have failed to score in just 10 percent of their recent games but score in both halves of a match at least half of the time.
Something that the club seem to do less well in is penalty shootouts as the stats point out that they win just 2 in 10 on average.
On the whole, Argentina is set to have a brilliant time in the Qatar world cup, they have a very strong team and Lionel Messi is of course determined to win a world cup trophy before his retirement from the game.
What chance does Argentina have of winning the 2022 World Cup?