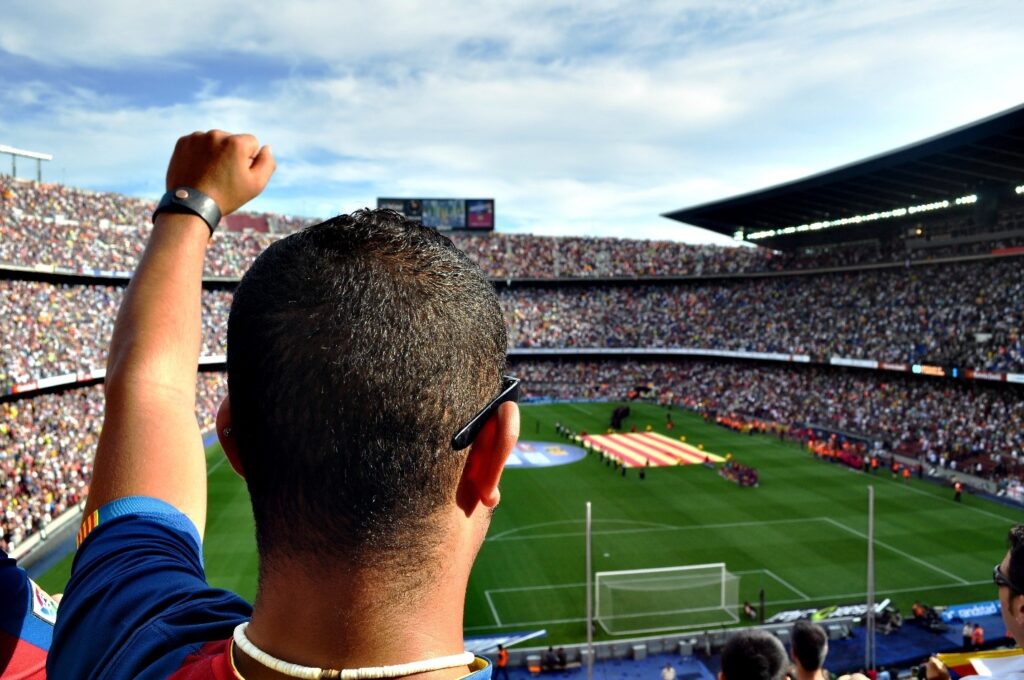 Poker is one of the best casino games ever. Apart from the chance to make money from the game, many people love it because it is based on strategy. This means that anyone who wants to win in the card game will need to learn its strategies. This is why it is the casino game most popular with professionals and other high-net-worth individuals in the society.
Poker, like chess, is a game for the intellectuals, and there is a certain appeal to it from the popular member of our society, including soccer stars. As against the popular opinion that the most successful people don't engage in gambling, many football stars and celebrities actually engage in and play poker. Some even do it for a chance to win real money.
Like the soccer stars we will discuss in this article, you can also play online poker to win real money. All you need to do is sign up with the best poker sites, deposit money, join their poker rooms, and start playing. You can visit Top10Poker Sites to learn more about poker sites, and where you can play online for a chance to earn huge rewards.
Discover the best soccer stars with huge connections to the game of poker in the paragraphs below. You will be surprised some of them are your favorite players.
Gerard Pique
Gerard Pique is unarguably one of the best defenders of his generation, a former Barcelona player before he retired in early November 2022. Pique's love for poker is vivid and undying. The ex-Barcelona star shows up at almost every poker tournament outside Spain.
The one-time world champion with Spain has occasionally battled with great poker players like Evgeny Katchalov, Jason Mercier, Daniel Negreanu, and Ole Shimon. Once, he emerged as the 3rd best player at a tournament and received up to €40,000 as prize money. You can also make money by playing poker online if you understand the game's rules and, most importantly, have a winning strategy.
Francesco Totti
Totti, like Pique, is a famous football legend with a huge connection to poker. The former Roma and Italy legend doesn't hide his affection for the game, and he has publicly associated with the classic cad game on many occasions.
About a decade ago, the Italian signed a huge contract with a poker brand, comparing his illustrious career with the game of poker; patience, prudence, and confidence in victory are what he claimed to be the similarities between poker and football.
Gianluigi Buffon
Legendary Italian goalkeeper Gianluigi Buffon is also one of the famous footballers connected to poker. The 44-year-old plays poker for fun and to raise money for charity. He also talked about venturing into poker full-time once he draws the curtain on his footballing career.
Buffon, currently contracted to Serie B club Parma, was chosen as an ambassador for PokerStars and has marveled at his role as the brand's face. Anyone familiar with Gigi knows of his resilience and will to always win. There is no surprise he is a lover of poker.
Cristiano Ronaldo
Having the great Cristiano Ronaldo on this list shouldn't surprise you. The 5 times Ballon d'Or winner hasn't been shy of associating with poker. He enjoys playing poker online using his moniker "CR7sete".
Ronaldo, who is unarguably one of the greatest footballers ever, still enjoys playing poker online with friends and dedicates much time to improving his football skills. Who says you can't play poker in your leisure time and still find time for your career?
Tony Cascarino
Former Chelsea player Tony Cascarino is another famous footballer with deep connections with poker. The ex-Irish footballer voiced his passion for gambling in his autobiography. Cascarino just doesn't see poker as a hobby, he actually plays in tournaments. He has won a lot of money from the game and continues to be involved.
Ronaldo Luís Nazário de Lima
The great Ronaldo de Lima is another famous football star that has links to poker. Aside from the Brazilian being the official ambassador for PokerStars, he has been made to speak during live poker tournaments and participate in their campaign processes. Ronaldo also said he occasionally plays poker online, not for money but to have fun.
The legendary Brazilian striker is a living testimony that gambling on poker online doesn't equate to bankruptcy. Rather, you must possess the right mindset for gambling and watch yourself soar in the betting world.
Conclusion
Some people often criticize poker players and see gambling as illegal, but this is not in any way true. Many benefits come with playing games like poker, and it's essential to note that important and influential people also enjoy playing the card game for fun or the monetary benefits of it.
The highlighted footballers have a deep connection with poker, either as ambassadors or players or both, as in the case of Pique, and are still doing well in their respective fields.
Famous football stars with huge connections to poker