Klose is known for its remarkable spring and heading game that make him an unstoppable opponent in the air. He has been nicknamed "Air Klose" especially following five headed goals during the 2002 World Cup.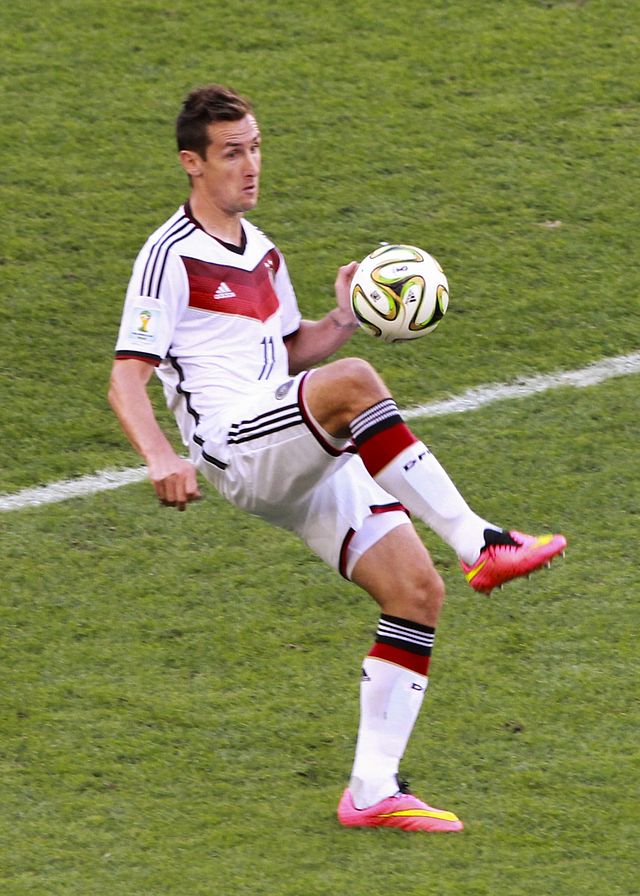 Miroslav Klose 2014
| | |
| --- | --- |
| Full name | Miroslav Josef Klose |
| Date of birth | 09 June 1978 |
| Place of birth | Opole, Poland |
| Position | Forward |
If Klose did not win many titles with clubs he played for: two Bundesliga (2007–08 and 2009–10), two German Cups (2008, 2010), one League Cup (2007) and one Italian Cup (2012–13) up to November 2014; it is with Der Mannschaft that he made history.
Klose entered into the history of football on the 8 July 2014 after scoring 16 goals during final stages of World Cup – which made him the top World Cup finals scorer of all time. He also broke Gerd Müller's record of goals with the national team (71 goals).
Klose is also the only player to play in four semi-finals of the World Cup; with one victory, one final and two third places.
Up until his retirement from international football following the World Cup victory in 2014, the German national team never lost a game in which Klose scored.